Do abandoned buildings provoke your interest in exploring? If the answer is yes, we have a list of the top 10 abandoned buildings for you to discover. Some of them are spookier than others, but all of them have an interesting history. Read on as we guide you through haunting abandoned buildings!
1.Bodie, California
Bodie used to be popular during the Gold Rush. The area is rich with gold due to the volcanic activity that occurred millions of years ago. Nowadays, it is a ghost town full of abandoned buildings. It is turned into a historic park and has many facilities that you can explore all year round. There is only one church left, dating from 1882. There are lots of wooden houses, barns, and shops ready for you to explore.
2. Plymouth, Montserrat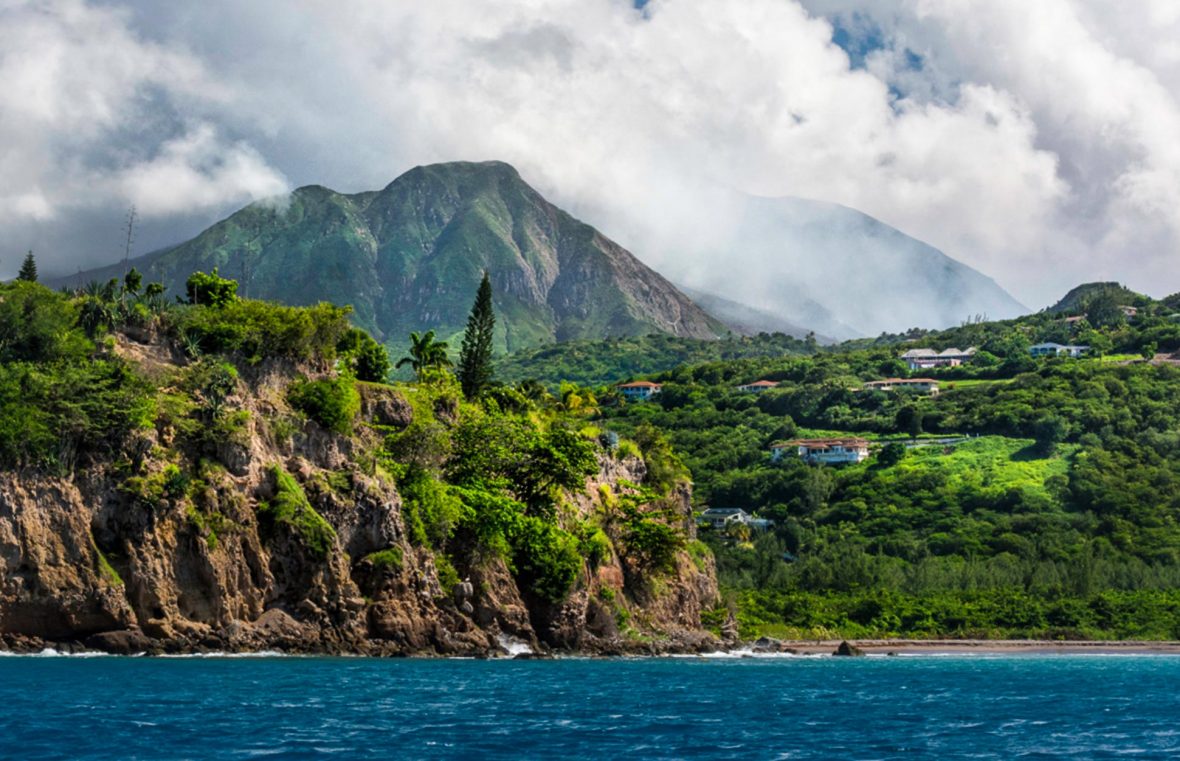 Plymouth was once a peaceful place until the Soufriere Hills volcano woke up after centuries of being dormant. Nowadays, it is known as modern Pompeii. Inhabitants evacuated back in 1995 due to volcanic activity in the area. The most massive eruption happened in 1997, which covered two-thirds of the island with ash. You can go for a guided visit here, only if it is safe enough. The volcano is still active, and no visitors are allowed when the alert is high. There are so many abandoned buildings here that look mystical. The floor of what used to be Montserrat Springs Hotel is now covered with volcanic debris.
3. Orpheum Theater
Located in New Bedford, Massachusetts, the theater was opened to the public in 1912. Strangely, it was opened the same day when the Titanic sunk. It hosted many different entertaining activities and had shops, clubs, and ballroom. The theater changed many owners through the years, but nowadays, it is empty. The building looks quite impressive both on the inside and outside. The large and spacious hall wasn't maintained properly, so it gives off creepy vibes. We know that this will motivate you to pack your backpack and head on an adventure.
4. Grossinger's Catskills Resort
Liberty, New York, is the home of the famous hotel for the wealthy. At least what used to be a hotel. Nowadays, the Grossinger's Catskills Resort is an abandoned building that will send chills down your spine. It was quite popular in 1960, and it got closed in 1986. It is believed to serve as an inspiration for the "Dirty Dancing" movie. There are two pools: one indoor and one outdoor. The place was trendy among photographers, so the interior is a site to see.
5. Hudson River State Hospital
The ruins of an old psychiatric hospital are located in Poughkeepsie, New York. The ruined building isn't as creepy as the story behind it. Once, it was a mental health hospital with weird practices. After experts stated that the treatment methods were inhumane, the hospital was closed. Now, it is a historical landmark and an exciting area for explorers. If you expected to see crazy scientists here, you were wrong. You can only find debris, moldy wood, and rusty hospital equipment.
6. North Brother Island
If you would like to explore a completely abandoned island, this is your chance. Located in New York, North Brother Island this place can easily declared one of the spookiest places to visit. Back in 1885, there was a plan to turn the island into a quarantine for contagious diseases. The Riverside Hospital opened its door for treating addicts after WW 2. After 1963, the building is left to deteriorate. Today it is a bird sanctuary and only available upon visitor request.
7. Ohio State Reformatory
The institution served as a prison for adolescents. However, it was closed in 1990 due to the bad conditions. Before you go, consider that it is the most haunted place in America. If this didn't turn you away, you can book a guided tour or explore the prison by yourself. If you are a paranormal enthusiast and feel brave enough, this is the right place for you. There are particular hot-spots within the 250,000 square feet area, so keep your eyes open.
8. Murphy Ranch Nazi camp
Santa Monica, California, hides something horrific. The ruined building used to be a Nazi camp until closed by federal agents in 1941. The creepy camp is covered with graffiti and is popular among hikers and explorers. Whether you are up for exploring the area or taking good pictures, the site is easily accessible.
9. Kennecott Mines, Alaska
Kennecott had a massive reserve of copper, so workers inhabited this small city. After the copper ran out, there was no reason to stay. All five copper mines were closed, and the last train left on November 10, 1938. The ghost town never repopulated and is a historical landmark today. There are lots of abandoned buildings. Don't miss the Concentration Mill, which is a stair-step structure that facilitated the exploitation of copper ore. There are camp buildings, power plants, and lots of old machines used for treating copper.
10. Six Flags theme park
Six Flags had a plan to create a fabulous waterpark in New Orleans. However, Mother Nature disagreed with this plan. The facility experienced massive flooding during the Katrina hurricane when the murky waters overcame the area. The water stayed for a few weeks, which deteriorated the whole equipment, and repairing was almost impossible. What used to be a pastel-colored park is now a ghost town. This site is attractive to urban explorers, but keep in mind that the place isn't available for the public. You can walk around and observe it from the outside to witness the horrific damage.
After checking all of these spooky buildings, do you feel brave enough to look inside? Urban explorers have lots of places to discover, so find your personal favorites. No matter which site you choose, stay safe, and get additional info before you go. What do you think? Which is the place that you would go to right now?